Enterprising alongside your education
Enactus cooperates closely with academics and leading figures from the business world to advise students and help them establish their own enterprise.
We believe that a diverse team leads to the best results. We therefore welcome students of all educational branches and all nationalities at Enactus.
Academics
Every team is bound to a university. Enactus Tilburg has a licensing agreement with Tilburg University. Tilburg University has made a team of academics available to guide and support the students with the establishment of a business plan.
Business Life

Through business coaching and workshops, made available by companies partnered with Enactus, students get support and feedback with the establishment of their businesses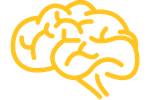 MISSION
Investing in students who set up social businesses, creates a better world for us all.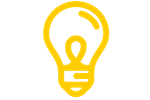 INSPIRE
Inspire students to improve the world through entrepreneurship.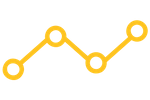 ACTION
Enactus as accelerator for social entrepreneurship in the academic world.
More websites about Enactus: